New Tires for Sale near League City, TX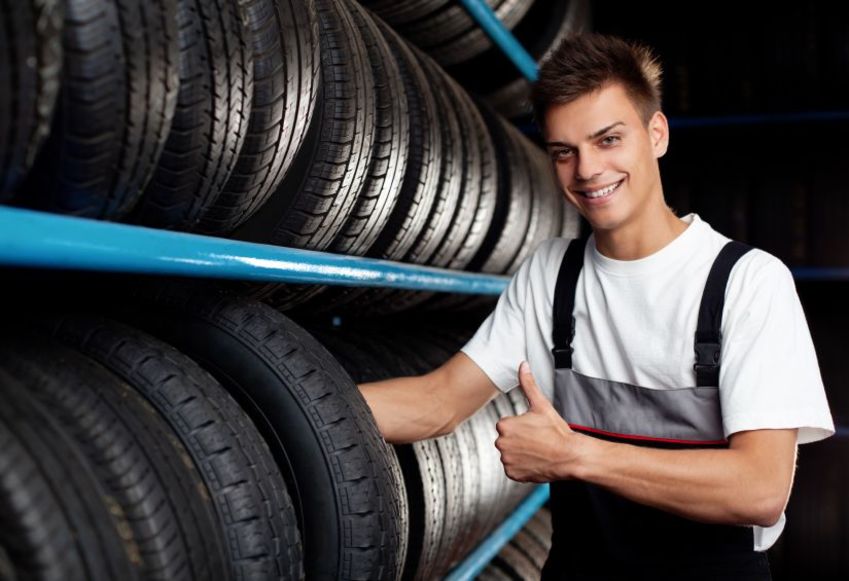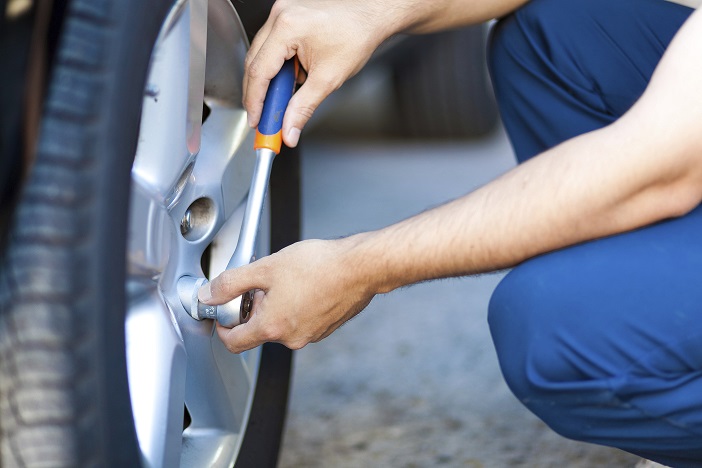 At one point or another, you're going to be faced with the decision of who to turn to when you're in need of new tires for sale near League City, TX. Thanks to our esteemed Tire Center, you can trust us at Mazda of Clear Lake to provide you with exceptional service and tire selections. Contact us today to learn more about what we have to offer.
Your tires are one of the most important aspects of your vehicle, as they are the main contact between you and the road. Oftentimes, though, your tires go overlooked until the moment an issue arises, such as a flat. However, our Service Department caters to an assortment of tire services to help such issues from happening. We offer rotations, alignments, and more, to elongate your tires' lifespan. Our technicians are undeniably talented and knowledgeable in the field, and will ensure your vehicle is running in top order.
So, how do you know it's time for new tires? As the general rule of thumb, the maximum length that your tires should be in use is for 10 years. At roughly five years, though, it's suggested to have them thoroughly inspected at least once a year to ensure they are in proper condition. Of course, things happen on the road, so there are a few factors that can affect these timeframes. For instances, climate, driving habits, improper usage, and lack of tire maintenance can play a role in decreasing the life of a tire or tires. And, of course, if you experience a rough ride, vibrations, or other disturbances while on the road, it's better to have your tires checked sooner rather than later.
Here at Mazda of Clear Lake, you can depend on us to provide you with the ideal set of new tires for sale near League City, TX, for your vehicle. Instead of heading to your local tire center, we suggest coming here to your local Mazda dealer. For starters, we have Certified Service consultants and technicians that are experienced working with Mazda-specific models, so they know which type is best for you and your driving style. We also boast a fine selection of tires, ranging from Bridgestone and Toyo, to Yokohama and Michelin, as well as summer or all-season.
Along with our impressive Tire Center, we are proud to offer a few benefits that come with your tire purchase. You can't prepare for everything that happens on the road, which is why we pair each purchase with a 24-month road hazard coverage*. Included within this is 100 percent coverage for the entire first year, 50 percent for the second year, and a flat tire repair coverage up to $20 per occurrence. If you happen to come across a better deal within 30 days after you had already gotten new tires, we will match or refund you the difference via our Mazda Tire Price Match Promise**. Just bring in an eligible price quote and we'll handle the rest!
These are just a handful of perks you'll get to experience at Mazda of Clear Lake when you take advantage of our new tires for sale near League City, TX. Visit us today to ask any questions and learn more about these great benefits.
Testimonials
Customer Testimonial
February 9, 2015
Customer Testimonial
February 10, 2015
Customer Testimonial
February 9, 2015
Customer Testimonial
February 8, 2015
Customer Testimonial
February 4, 2015
Customer Testimonial
February 2, 2015
Customer Testimonial
January 30, 2015
Customer Testimonial
January 29, 2015
Customer Testimonial
January 22, 2015
Customer Testimonial
January 20, 2015
Read More
Service Hours
281-823-5000
| | |
| --- | --- |
| Monday | 7:00 am - 6:00 pm |
| Tuesday | 7:00 am - 6:00 pm |
| Wednesday | 7:00 am - 6:00 pm |
| Thursday | 7:00 am - 6:00 pm |
| Friday | 7:00 am - 6:00 pm |
| Saturday | 8:00 am - 3:00 pm |
| Sunday | Closed |